Ericka Wrap Skirt Sewing Pattern
Regular price

$15.00
Sale price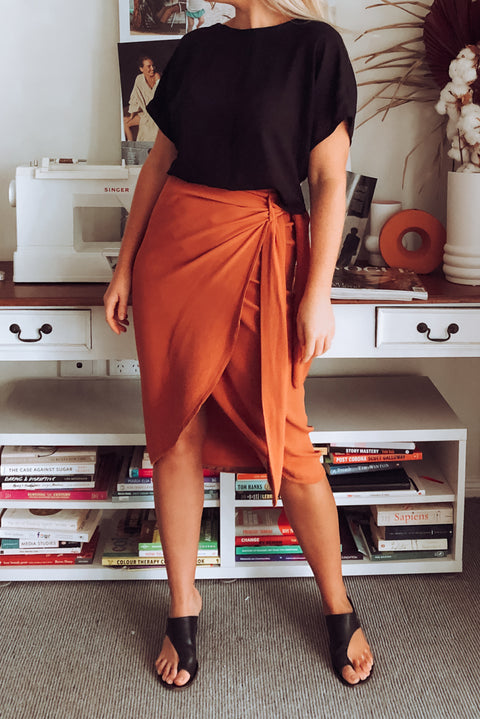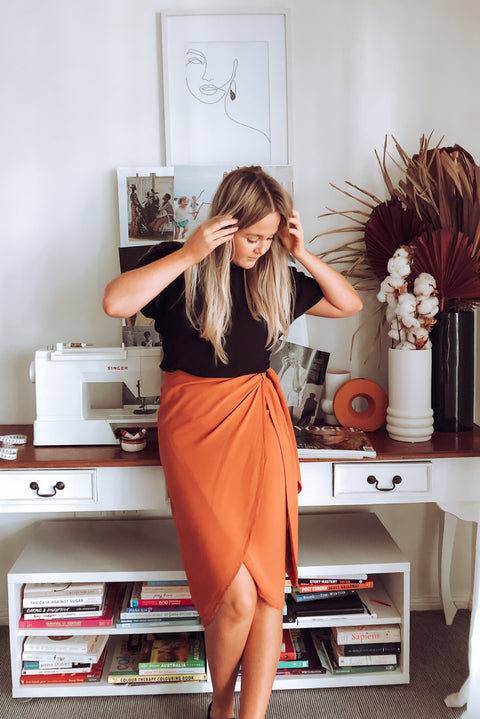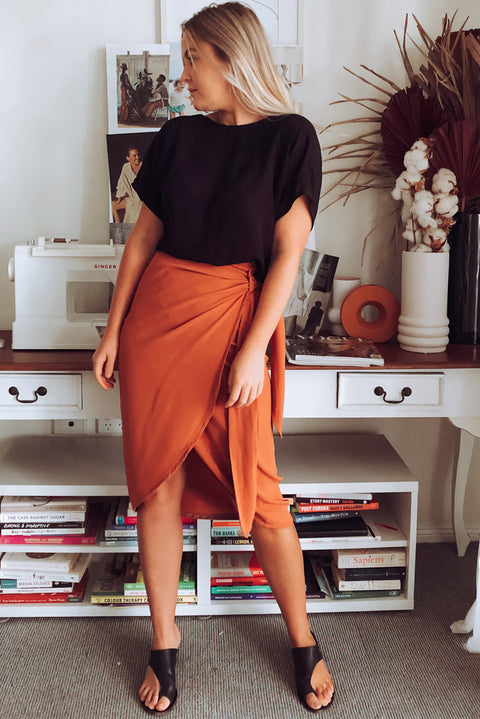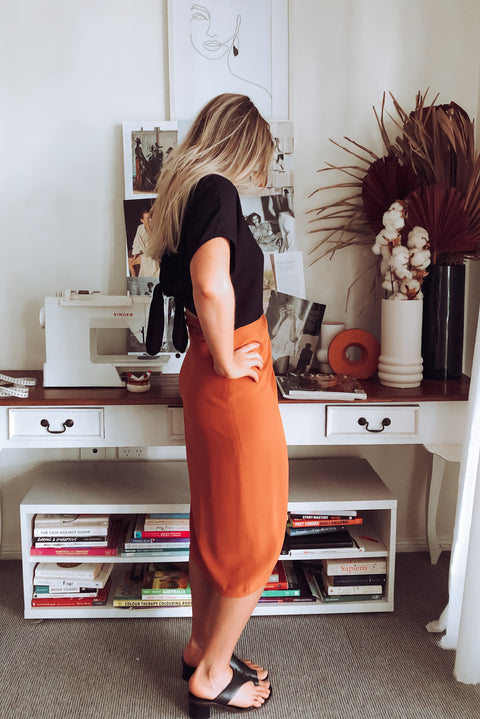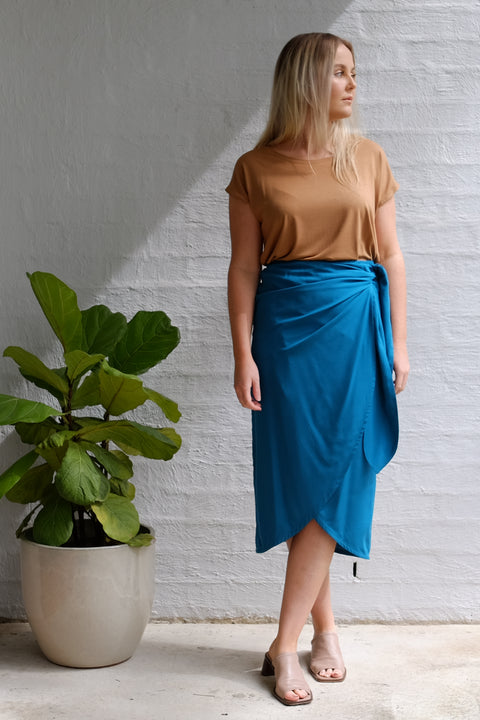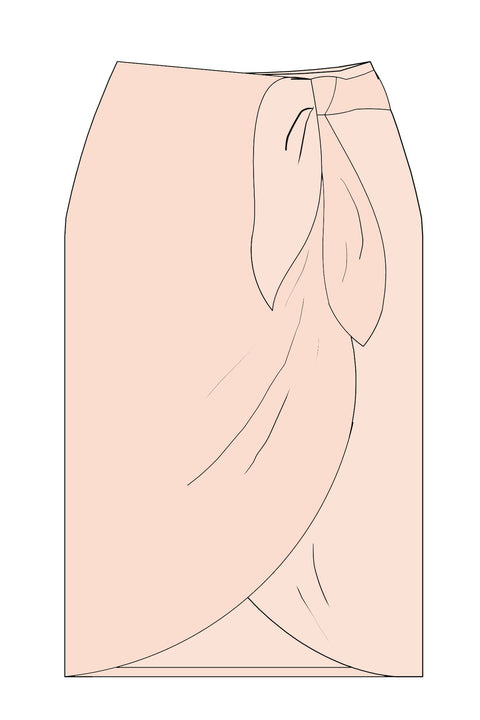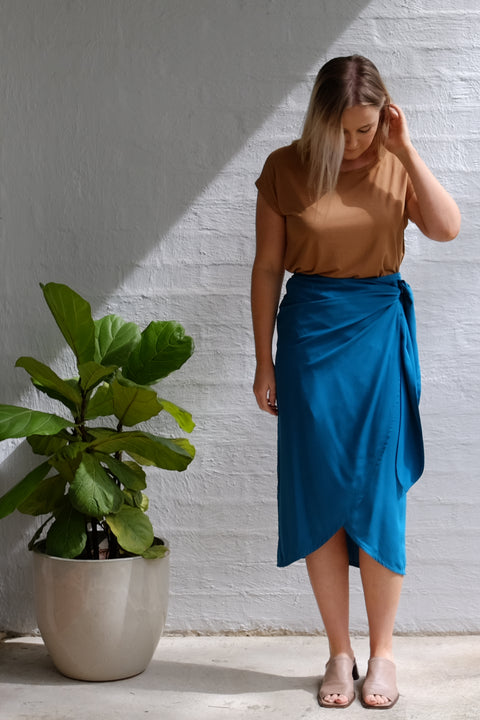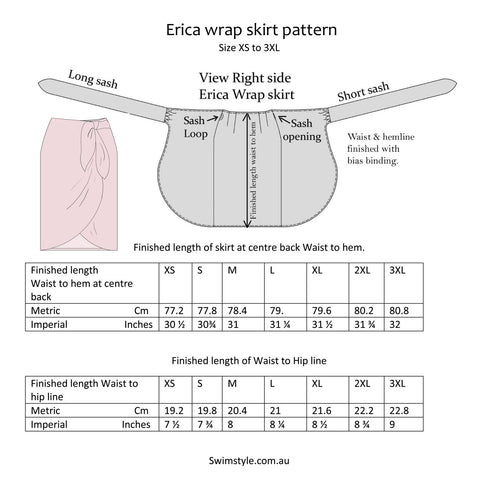 Digital download product, PDF files only. Pattern includes print at home set of sewing instructions & pattern tiles. Paper size US and A4
See images above for size chart and recommended fabric.
Pattern Details

Wrap Skirt Pattern details: Women Size XS to 3XL. Sewing instructions include Metric cm and Imperial inches measurements. Step by step sewing instructions, illustrations, how to print & assemble pattern tiles, fabric layout & fabric requirements.

This pattern includes 4 files:
- Sewing instructions Ericka Wrap skirt pattern
- Pattern tiles set of ( 24 tiles )
- Extra information sheet Skirt length
- Print shop size A0 file Ericka wrap skirt pattern

Sewing Level: Intermediate

Description

The Ericka wrap skirt pattern is designed for woven fabrics.

The Ericka wrap skirt pattern features a curved hemline with draping folds that gather into the ties/sashes. The longest sash is threaded through an opening at the opposite side seam and wrapped around the back, continuing to the front & tying with the short sash.

Part of the wrap skirt pattern is brought up into the knot to add to the draping effect.
The skirt is unlined, there are no buttons, the waist & hemline are finished in binding.

You can choose to sew the binding on the inside as we have instructed or on the outside for contrast.
Our instructions show how to sew the binding to the inside of the garment.
Our instructions use purchased binding.
Fabric Recommendations

Crepe, soft woven fabrics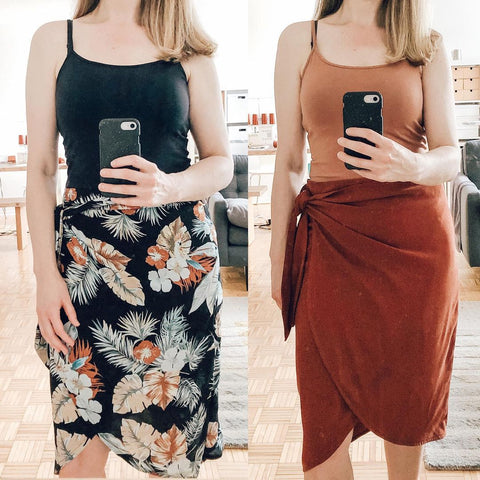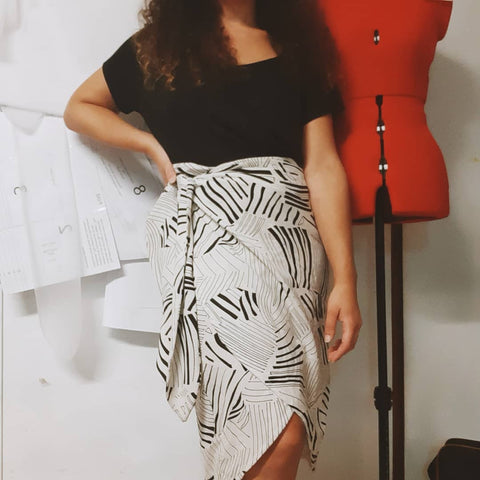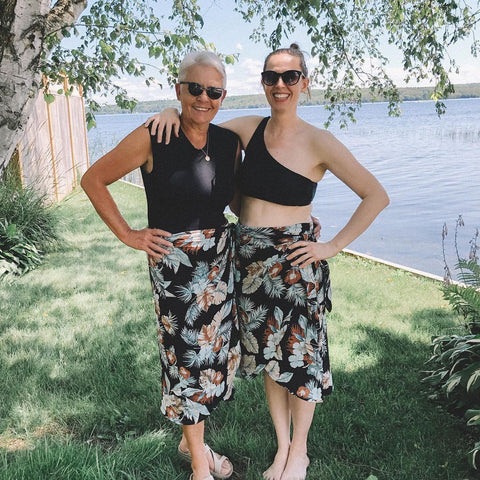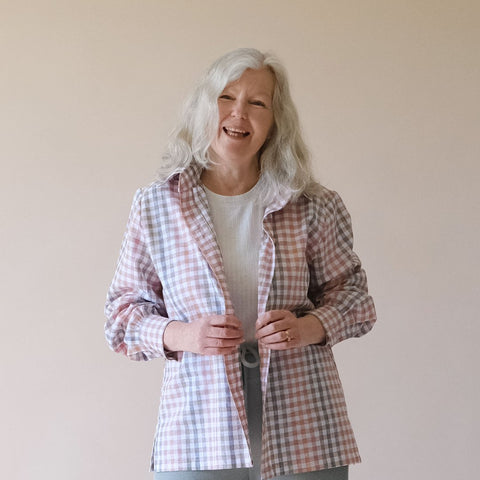 Meet the maker
Sharon has been a pattern maker for over 38 years. Her experience spans across apparel, swimwear, big brand and even bridal. Sharon upholds her high standards by personally crafting every detail of the pattern.

Drawing from years of studying body proportions, fit, ease, drape, and movement, her patterns excel in achieving the perfect fit.

Sharon possess expertise in grading patterns accurately, maintaining the original design and proportions across different sizes. Recently Sharon has extended the size range to 152cm/60 inch bust & 162cm/64inch hip.
Sharon's expertise in garment construction enables her to provide clear and concise sewing instructions. This all results in modern sewing patterns with superior craftsmanship, attention to detail, and a simplified approach to understanding the sewing process.