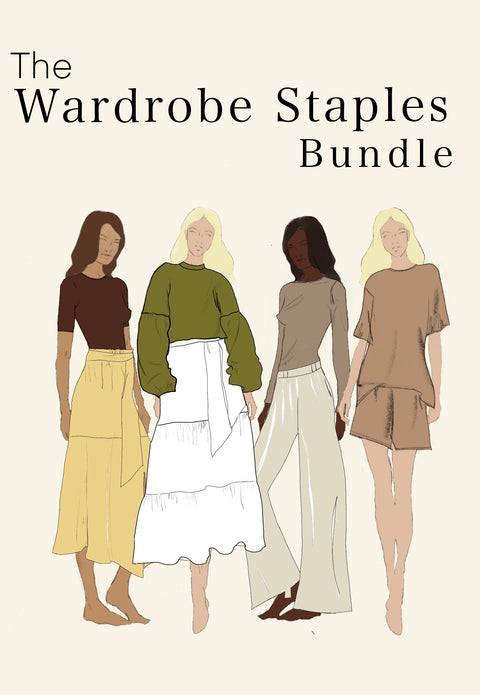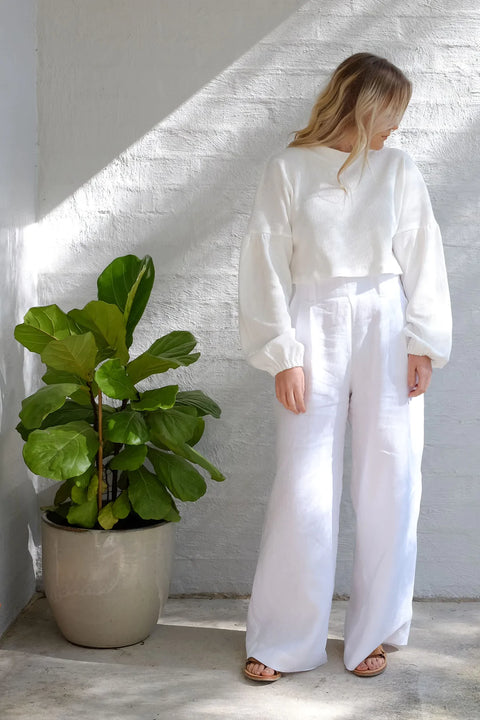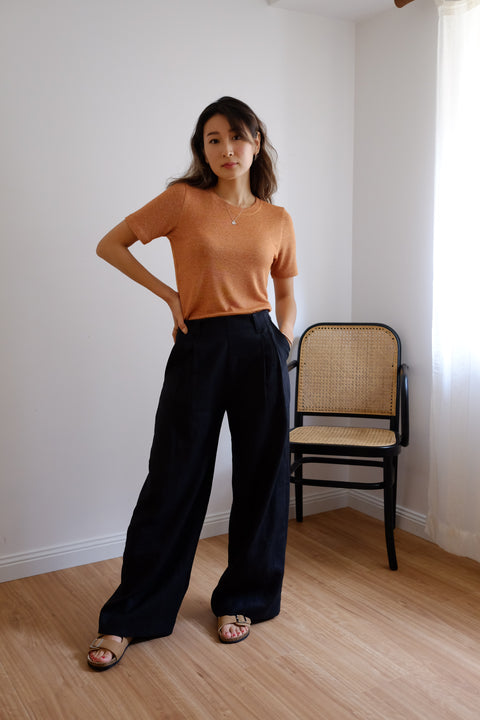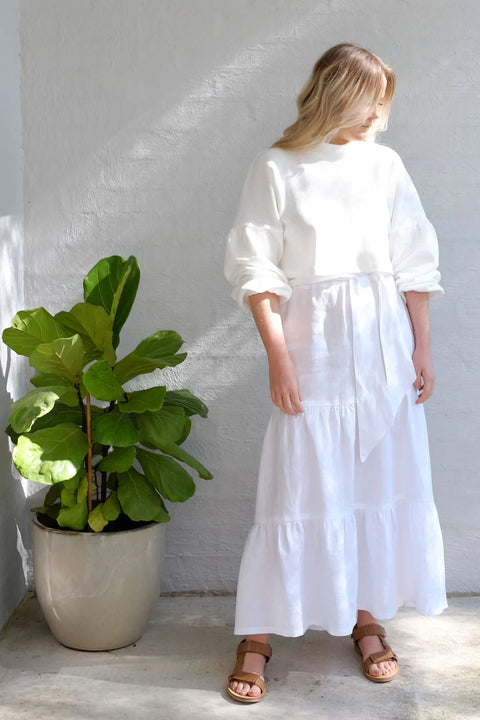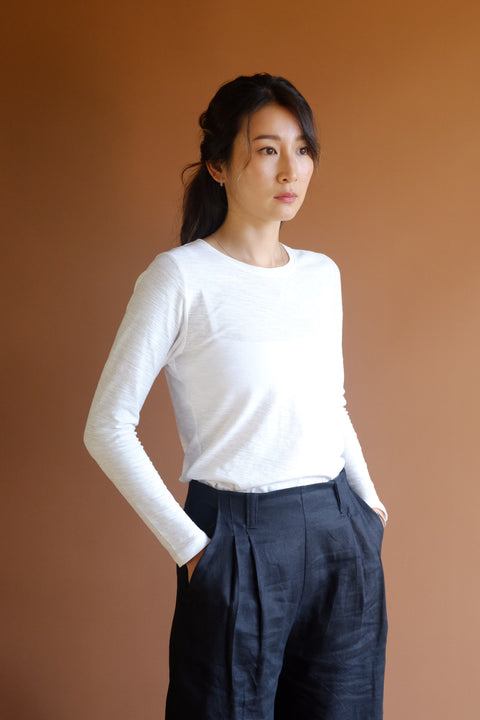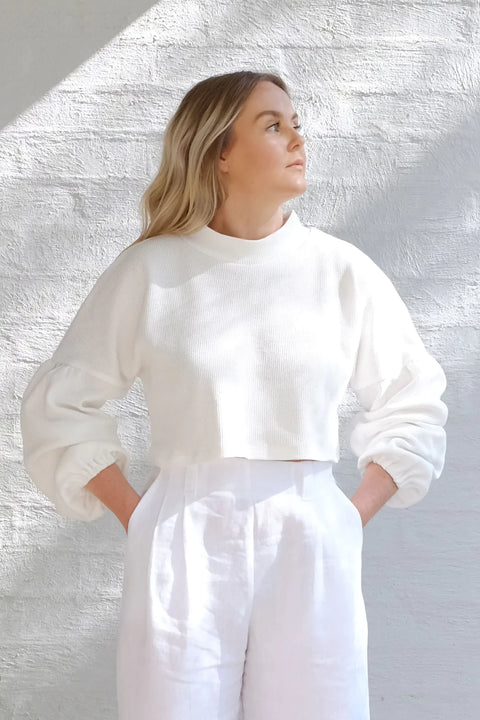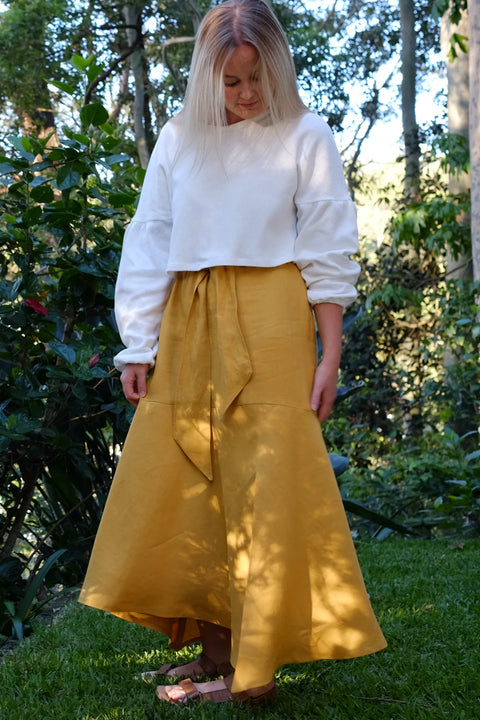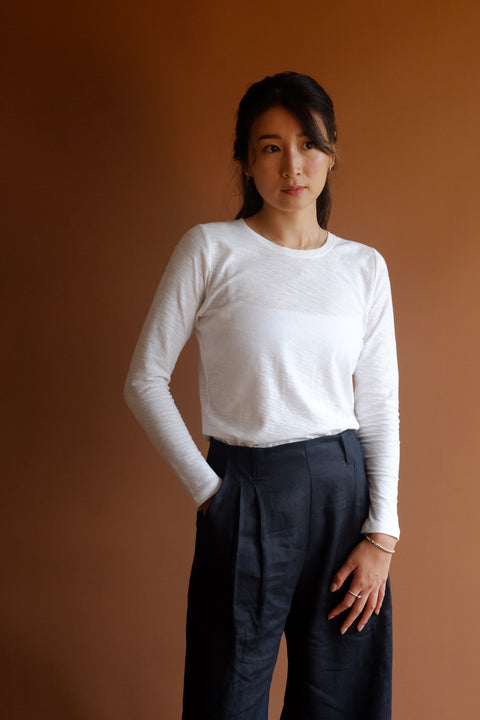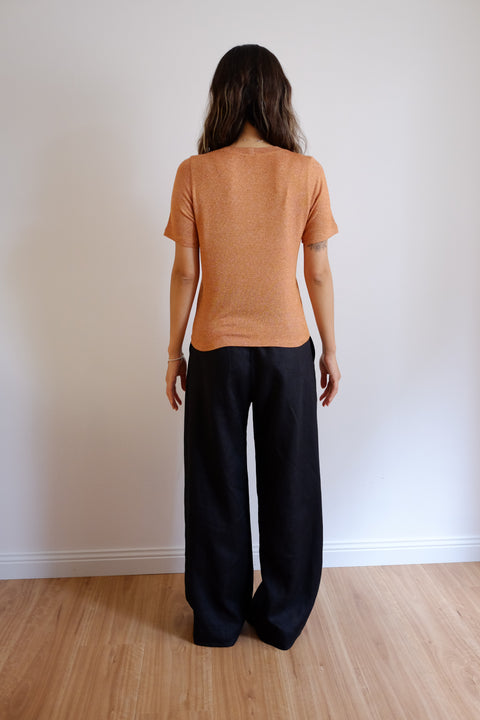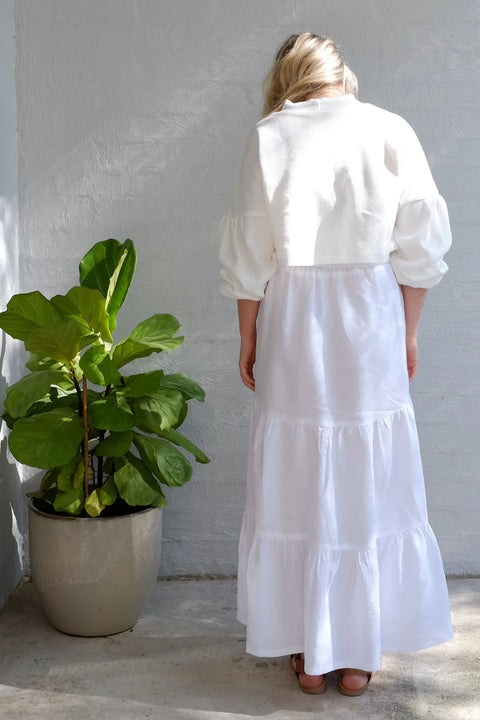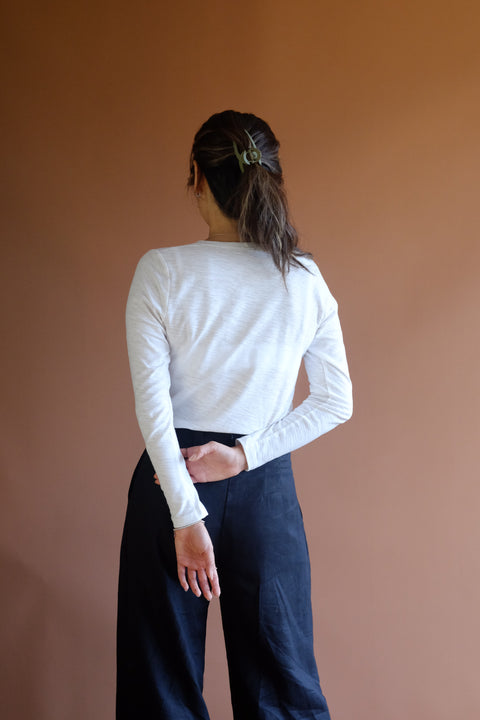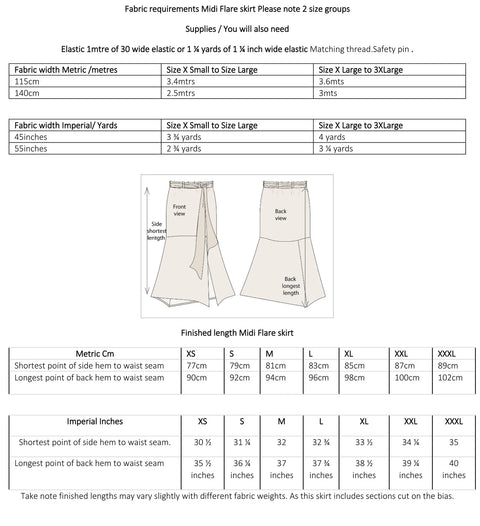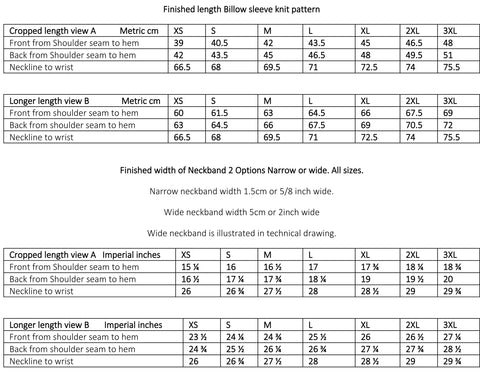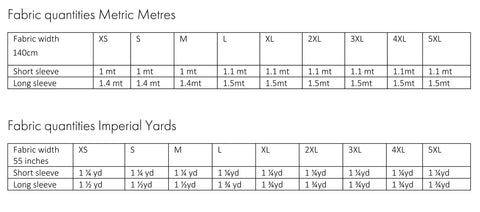 Pattern Details
Pattern Details

Save 20% with this pattern bundle!
These are print at home set of sewing instructions & pattern tiles. Paper size US and A4. Also includes two A0 copy shop print files are included for all patterns. If you prefer to have the pattern printed for you at your local store.

Step by step sewing instructions, illustrations, how to print & assemble pattern tiles, fabric layout & fabric requirements. Sewing instructions include Metric cm and Imperial inches measurements.

Sewing level for all patterns except the Billow Sleeve Knit & Lara Loungewear: Intermediate
Sewing level for Billow Sleeve Knit & Lara Loungewear: Easy
Video tutorial available for our Billow Sleeve Knit & Lara loungewear under the "Video Tutorial" tab in the menu.
Description

Cosy up with these versatile patterns!
In this discounted bundle you will receive:
The Billow Sleeve Knit Sewing Pattern
The Crew Neck Top Pattern
The Lara Loungewear Set
The Midi Flare & Tiered Skirt Sewing Pattern
The High Waist Pants & Shorts Sewing Pattern

These are digital download sewing patterns. You will receive your files as soon as you finish checking out.

The Billow Sleeve Knit Sewing Pattern description:
Designed for knit / stretch fabrics.
The pattern includes 2 lengths, cropped /waist level & hip length.
The back hemline is curved at side seams & cut slightly longer by 3cm / 1 ¼ inches. The neckline is finished with a simple neckband which includes 2 width options. Wide & narrow.
Chunky knits to soft t-shirt weight fabric will work for this design. The heavier-weight fabrics will achieve a different look to the soft jersey fabrics on the opposite side of the fabric spectrum. Heavier Chunky knit fabrics particularly suit the cropped style / wide neckband combination. Softer light jersey fabrics will highlight the soft drapey sleeve style of this pattern. This design is cut in a semi-fitted style on the body.

The Midi Flare & Tiered Skirt Sewing Pattern Description:
This Pattern includes the Tiered Midi Skirt as Version 2.
Designed for Woven fabrics. Styled in images with the Billow Sleeve Knit pattern and the Ellery Dress (hacked into a top, image 2)
Pattern includes 2 skirt styles.
The Midi flare skirt features an asymmetrical lower skirt design, and a semi-fitted silhouette from the waist down to the mid-thigh level. Both styles are a high-waisted maxi/midi skirt pattern, featuring an elastic waist. The waist is finished with a paper bag-style casing. Added to this feature are belt tabs to thread the waist sash through.

The High Waist Pants & Shorts Sewing Pattern Description:
This style is designed with a relaxed/elegant feel. Best suited for light to medium weight woven fabrics.
This pattern is cut in a high waist style, flowing into wide-leg pants. Tailored styling includes belt loops, pleats & pockets. Legs are cut wide to create a flattering silhouette.

The Lara Loungewear Set:
This is a digital download sewing pattern. You will receive your files as soon as you finish checking out.
Designed to be a boyfriend fit, this loungewear set is the ideal cross-over between style and comfort. Wear this set lounging around at home or out and about. Featuring a high scoop neckline, loose drop sleeve and high waist relaxed short, these styles look great together or paired back with other styles. I personally love using a ribbed knit fabric (as we have in the images) for this set but you can also opt for: Jersey, ponte, sweat shirting fleece, interlock knit, spandex, double knit, polar fleece, 4-way stretch fabrics such as Lycra, nylon-spandex, high stretch, activewear fabric and any other knitwear fabric.
We have a step by step video tutorial on how to sew this Loungewear Set available here
Includes sizes XS-XXXL

Crew Neck Knit:
Size Women XS to 5XL
A classic go-to pattern, fill in the gap of your handmade wardrobe with this simple to sew knit top.
A perfect wardrobe filler, Make the short sleeve version for Summer & a cosy long sleeve version for cooler days.
This style also works well as a mid-season style. Long and Short Sleeve views included,

Fabric Recommendations

Lara Loungewear, Billow Sleeve Knit: All stretch/knit fabrics.
High Waist Pants & Midi Flare/Tired Skirt: Woven fabrics, double gauze and Linen.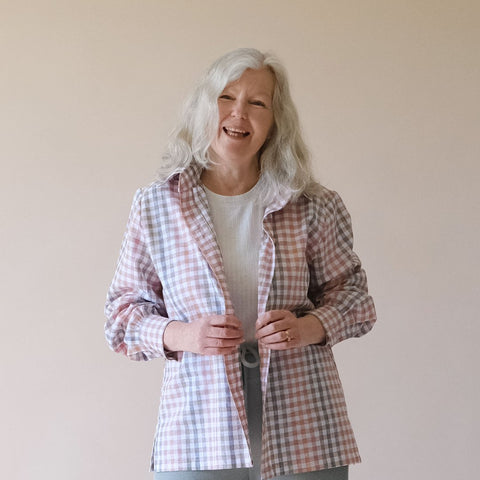 Meet the maker
Sharon has been a pattern maker for over 38 years. Her experience spans across apparel, swimwear, big brand and even bridal. Sharon upholds her high standards by personally crafting every detail of the pattern.

Drawing from years of studying body proportions, fit, ease, drape, and movement, her patterns excel in achieving the perfect fit.

Sharon possess expertise in grading patterns accurately, maintaining the original design and proportions across different sizes. Recently Sharon has extended the size range to 152cm/60 inch bust & 162cm/64inch hip.
Sharon's expertise in garment construction enables her to provide clear and concise sewing instructions. This all results in modern sewing patterns with superior craftsmanship, attention to detail, and a simplified approach to understanding the sewing process.