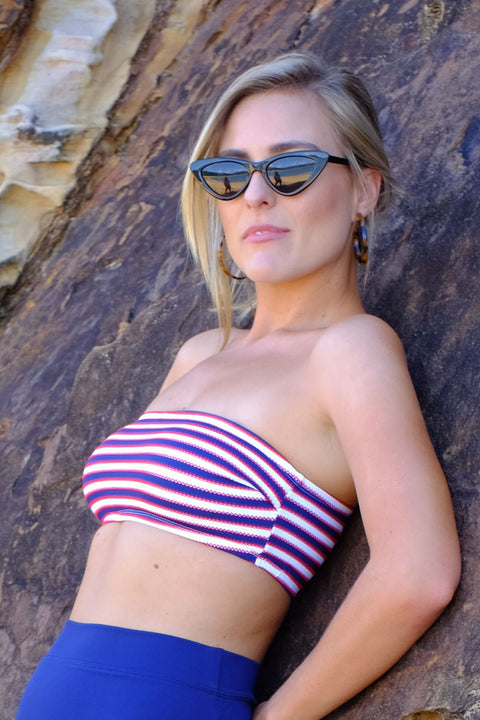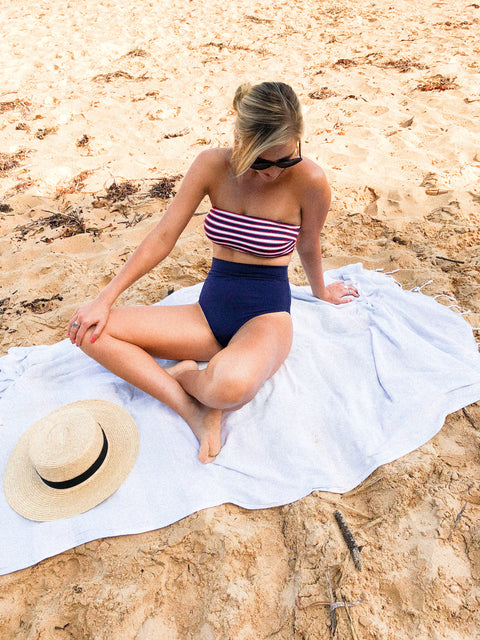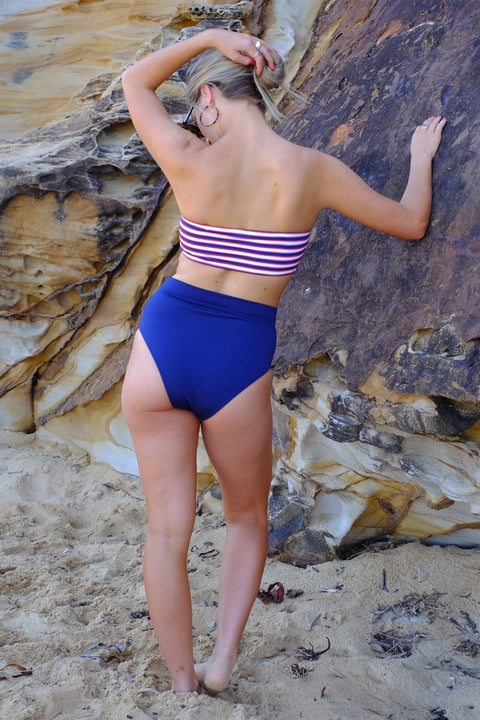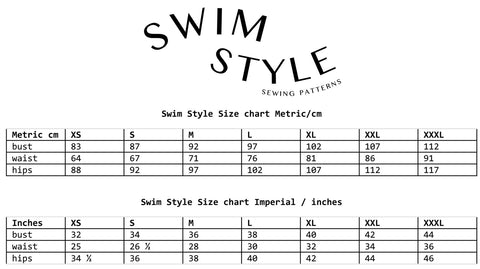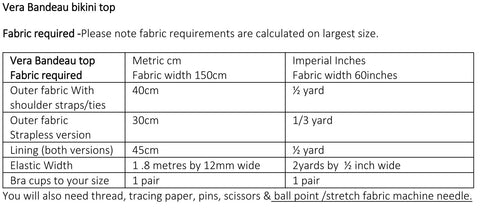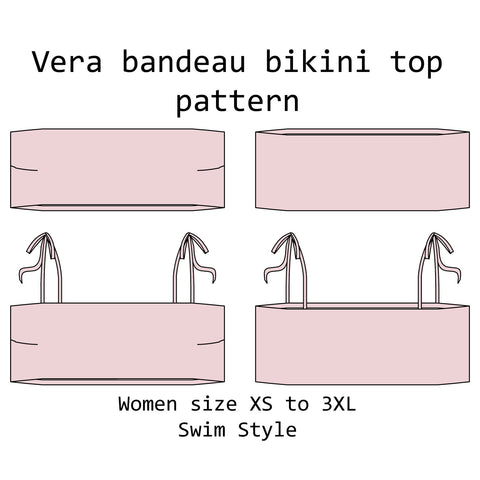 Pattern Details
Pattern Details

Print at home at home pdf pattern on A4 size paper or US size paper.

Sewing instructions include Metric cm and Imperial inches measurements. Step by step sewing instructions, illustrations, how to print & assemble pattern tiles, fabric layout & fabric requirements.

Sewing level: intermediate/ new to swimsuit sewing


Description

Print at home pdf digital download pattern fits A4 size & US size paper.

The Vera Bandeau bikini top pattern follows the style of bandage/tube bikini tops. As part of our Separates collection, this is a perfect mix n match style. Styled with Tidal High waist bottoms pattern shown on this page. The pattern does not include Tidal high waist bottoms. Vera Bandeau bikini top pattern includes 2 versions:

- Shoulder ties/straps version
- Strapless style.

This pattern is fully lined. This pattern includes bust pleats at the sides & and a removable cup lining. The back is a similar width to the front. For extra support, you can add Shoulder ties/straps which also can be tucked inside the top as you wear them. This style is quite simple to make. It is finished with basic swimwear turnover edges at the top & lower edges which also enclose the elastic. The elastic width is 12mm or ½ inches. You can use an alternate width, we recommend this width for the support. This style can be made on a basic sewing machine using a zig-zag stitch.


Fabric Recommendations

Swimwear fabrics such as lycra, nylon spandex, high stretch, 4-way stretch knit fabrics. Lining – 4 swimwear lining with 4 way stretch.

Suggested elastics Braided or woven elastics.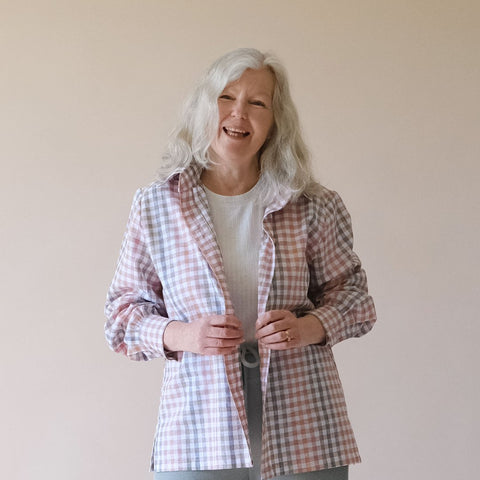 Meet the maker
Sharon has been a pattern maker for over 38 years. Her experience spans across apparel, swimwear, big brand and even bridal. Sharon upholds her high standards by personally crafting every detail of the pattern.

Drawing from years of studying body proportions, fit, ease, drape, and movement, her patterns excel in achieving the perfect fit.

Sharon possess expertise in grading patterns accurately, maintaining the original design and proportions across different sizes. Recently Sharon has extended the size range to 152cm/60 inch bust & 162cm/64inch hip.
Sharon's expertise in garment construction enables her to provide clear and concise sewing instructions. This all results in modern sewing patterns with superior craftsmanship, attention to detail, and a simplified approach to understanding the sewing process.