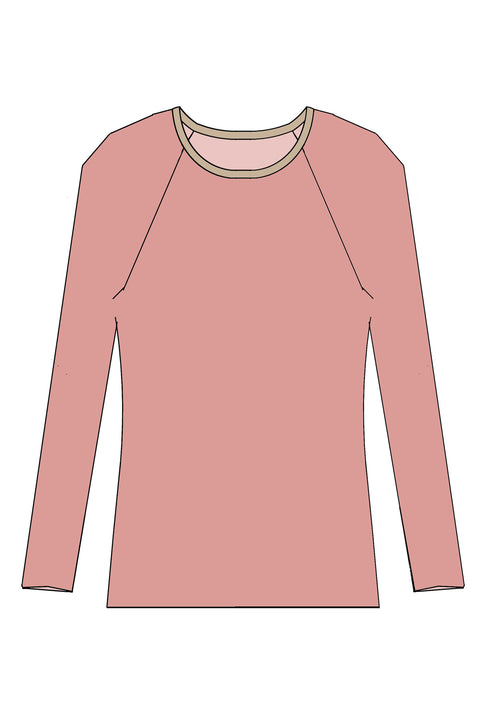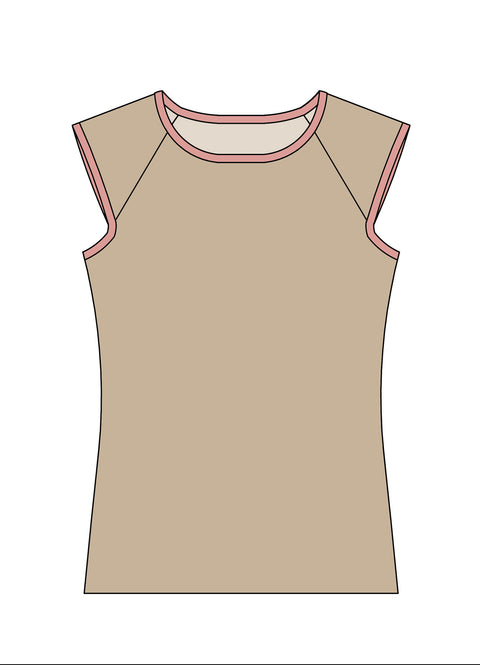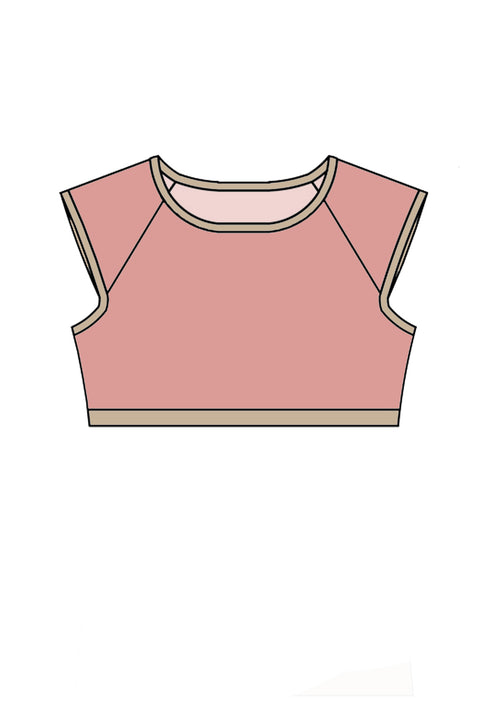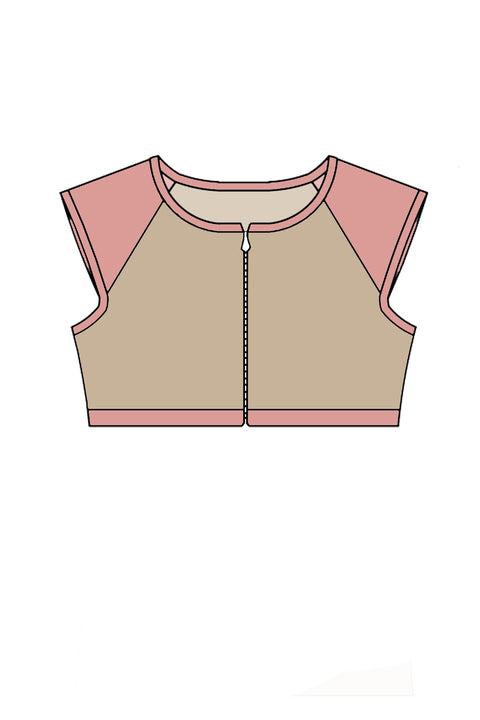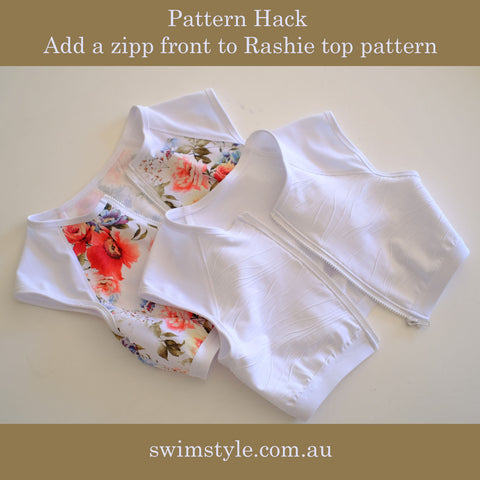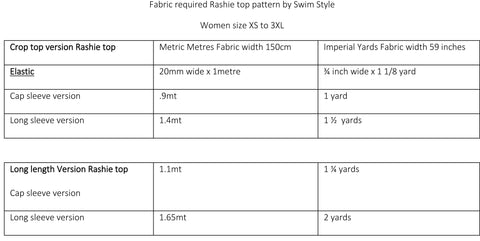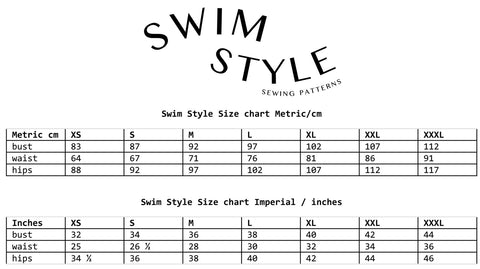 Pattern Details
Pattern Details

Women's Rashie / Swim Vest pattern + Pattern hack Zipp front Rashie top crop length by Swim Style Australia

This pattern can be printed out on A4 & US size paper.

Multi-size pattern includes size XS to 3XL
4 style versions.

Rashie top pattern includes a simple top section with Raglan sleeves& crew neckline.
2 sleeve lengths. Cap sleeve & full length.
2 hem lengths Crop top length & full length to the hip line.
Sewing instructions include Metric & Imperial measurements

Crop top length is finished with an elastic casing.
Long length (Hip line) finished in a simple hem.
Neckline and Cap sleeves are finished in the binding method. Long sleeves are finished with a simple hem.

+ Zip front Rashie crop top (Pattern hack)

This pattern hack includes sewing directions for Zip front Rashie pattern.

Sewing level: Beginner - Intermediate
Description

Multi-size pattern includes size XS to 3XL
4 style versions are included in the pattern.

Simple but clever in its design to inspire the maker to create numerous styles of this pattern. Four Styles can be sewn from this pattern.

From a trendy cropped version with little cap sleeves to complete cover-up! Experienced sewers will stitch this up easily. This is also a great pattern for sewers new to sewing lycra& high stretch fabrics. Rashie top pattern includes a simple top section with Raglan sleeves & crew neckline.

2 sleeve lengths. Cap sleeve & full length.
2 hem lengths Crop top length & full length to the hip line.

Crop top length is finished with an elastic casing. Long length (Hip line) finished in a simple hem. Neckline and Cap sleeves are finished in the binding method. Long sleeves are finished with a simple hem. This pattern can be printed out on A4 & US size paper.

Included in this pattern are clear Step by step sewing instructions including illustrations.
Sewing instructions include Metric (cm) & Imperial (inches) measurements.
Fabric Recommendations

Nylon Spandex, Lycra, 4-way stretch knits, Sports mesh high stretch fabric.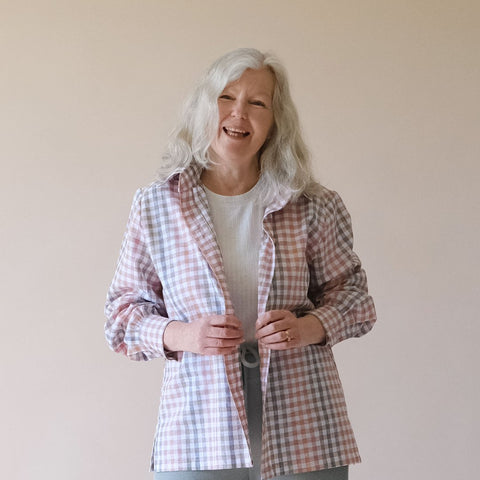 Meet the maker
Sharon has been a pattern maker for over 38 years. Her experience spans across apparel, swimwear, big brand and even bridal. Sharon upholds her high standards by personally crafting every detail of the pattern.

Drawing from years of studying body proportions, fit, ease, drape, and movement, her patterns excel in achieving the perfect fit.

Sharon possess expertise in grading patterns accurately, maintaining the original design and proportions across different sizes. Recently Sharon has extended the size range to 152cm/60 inch bust & 162cm/64inch hip.
Sharon's expertise in garment construction enables her to provide clear and concise sewing instructions. This all results in modern sewing patterns with superior craftsmanship, attention to detail, and a simplified approach to understanding the sewing process.