Girls Splashy Rashie Suit & Top Sewing Pattern size 2 to 7 yr
Regular price

$13.00
Sale price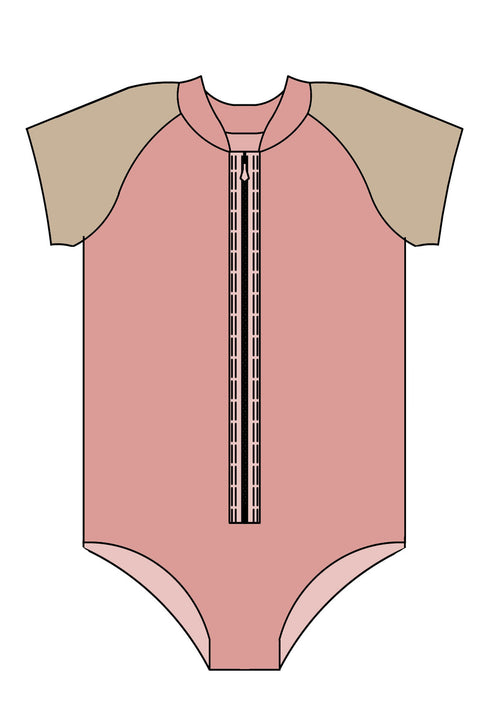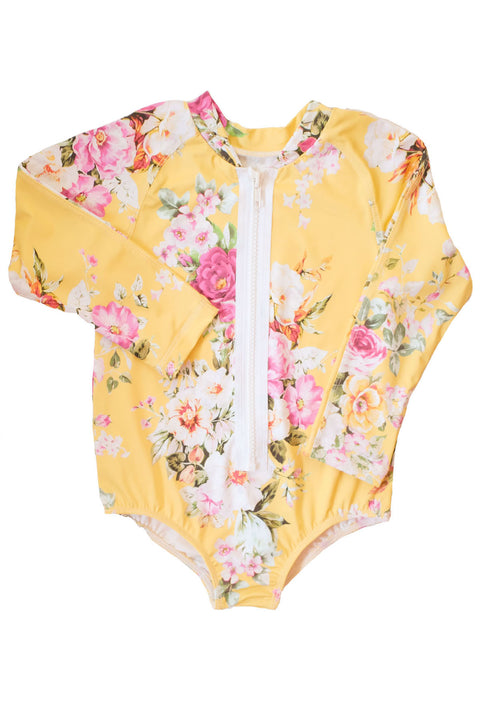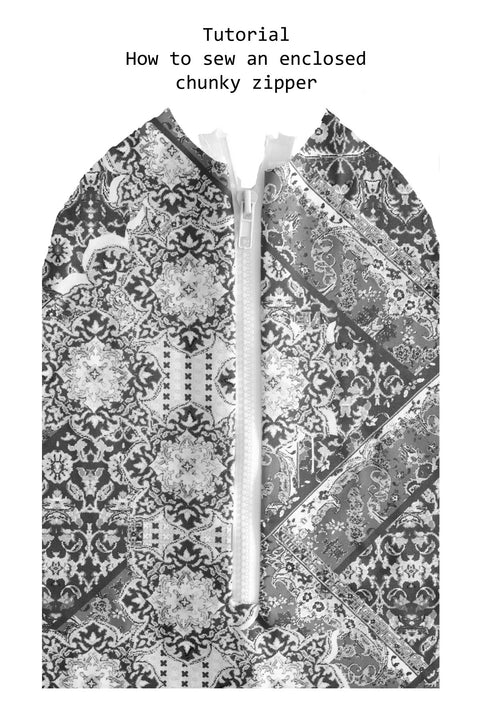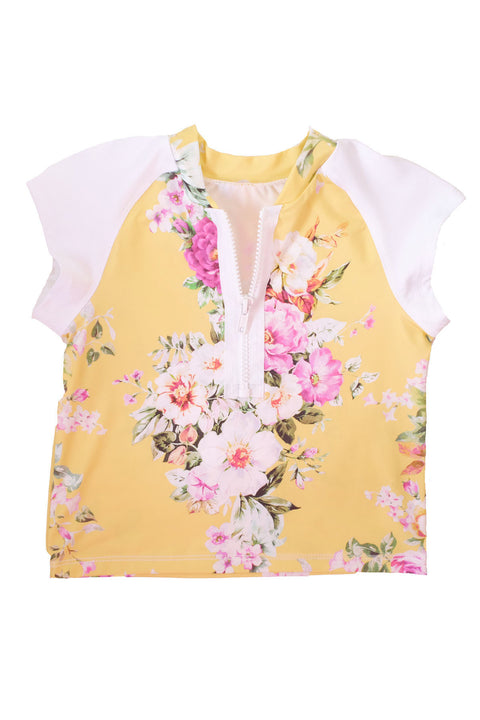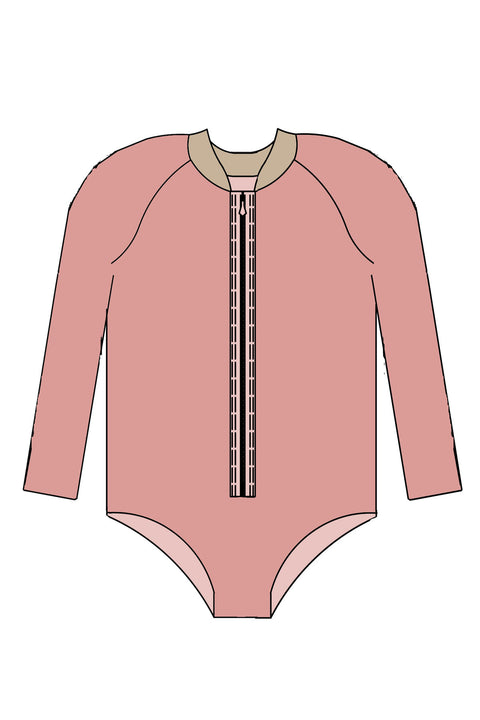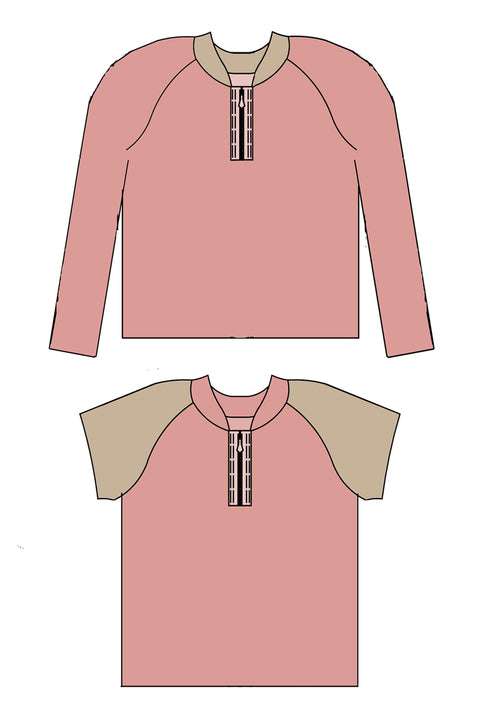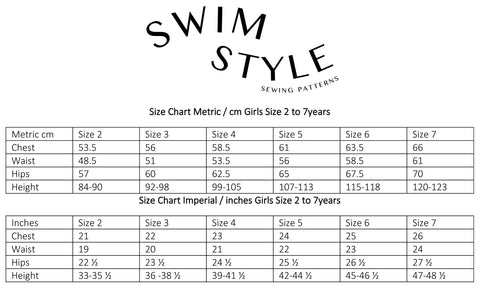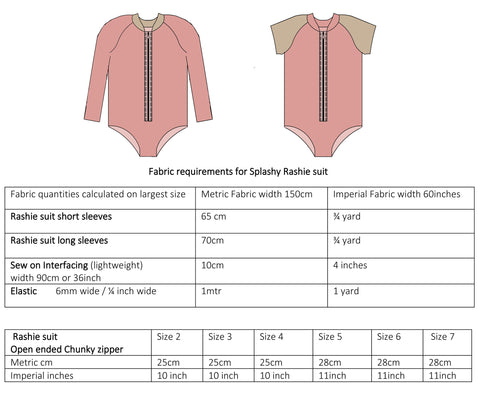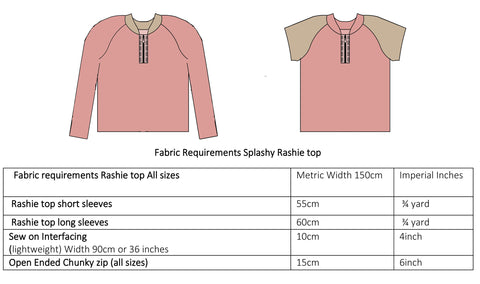 Pattern Details
Pattern Details

Print at home pattern on US size paper & A4 size paper

Size Girls age 2 to 7 years

Included 2 files
- Splashy rashie suit & top sewing instructions & pattern tiles.

Tutorial – How to sew an enclosed chunky zipper to your Splashy rashie top pattern.

Step by step sewing instructions include illustrations, how to print & assemble pattern tiles.

Metric & Imperial measurements.

Sewing level: Intermediate


Description

Print at home pdf digital download pattern fits A4 size & US size paper.

Splashy Rashie Suit & top pattern Junior Size 2 to 7 yrs age.

Features:

-4 variations Long & short cap sleeves in both Rashie suit & top styles.
-Raglan sleeve style
-Unlined
-Exposed chunky zipper style as shown in photos or enclosed zipper style.
-Original sewing steps include the exposed zipper method or follow our included tutorial to create an enclosed zipper style.



Fabric Recommendations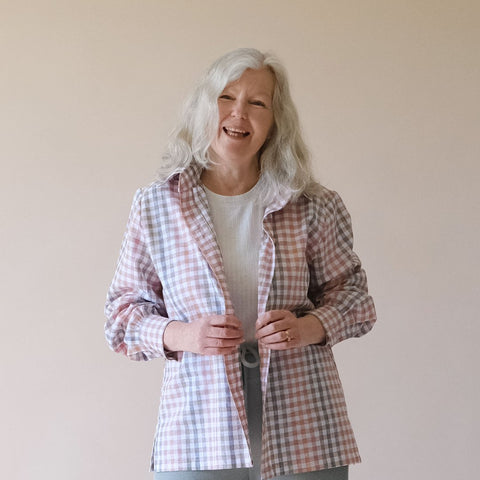 Meet the maker
Sharon has been a pattern maker for over 38 years. Her experience spans across apparel, swimwear, big brand and even bridal. Sharon upholds her high standards by personally crafting every detail of the pattern.

Drawing from years of studying body proportions, fit, ease, drape, and movement, her patterns excel in achieving the perfect fit.

Sharon possess expertise in grading patterns accurately, maintaining the original design and proportions across different sizes. Recently Sharon has extended the size range to 152cm/60 inch bust & 162cm/64inch hip.
Sharon's expertise in garment construction enables her to provide clear and concise sewing instructions. This all results in modern sewing patterns with superior craftsmanship, attention to detail, and a simplified approach to understanding the sewing process.